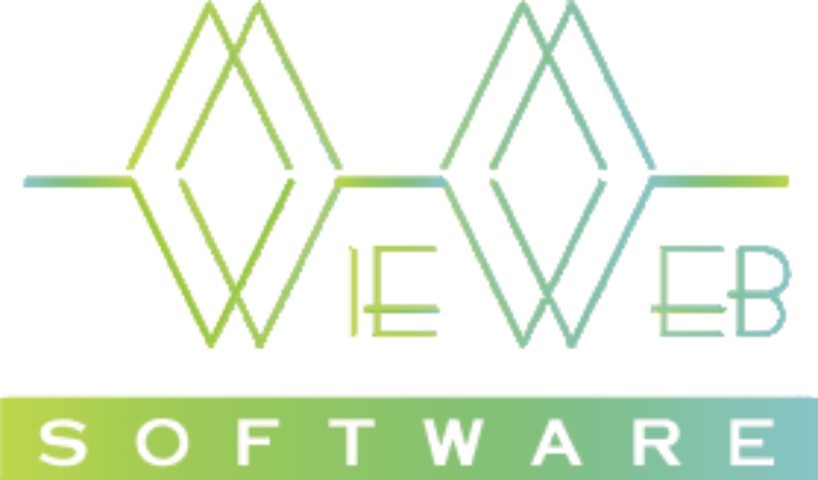 Company Info
WieWeb software is a small software company which specializes in the development of technical, scientific and mathematical software. Our main product is the layout editor CleWin.
Contact information:
WieWeb software
Klaas Berninkstraat 5
7556 PL Hengelo
The Netherlands

Fax: x-31-74-2672382
E-mail: info@wieweb.com

Layout Software
WieWeb software's main product is the layout editor CleWin. CleWin is a layout editor we designed in cooperation with the MESA+ Research Institute at the University of Twente and Deltamask, a mask making company.
The main advantage of CleWin is that it runs on a PC under Windows 2000/NT/XP/Vista/7. It is compatible with other layout packages because it uses the standard CIF and GDS-II file formats. Furthermore, CleWin can read and write the AutoCAD DXF, Gerber RS-274X and Electromask EMK file formats. High resolution PostScript is available as output format.
Because CleWin is also meant to be used by students a lot of attention is given to the user interface. CleWin is a hierarchical layout editor, i.e. a layout consists of symbols (also called cells) which may be nested. Editing a symbol in one place will change all other instances of the same symbol. The basic drawing primitives are boxes, circles, wires and polygons. These are the basic shapes that can be stored in the standard CIF format. Rings and spirals are automatically generated as wires. The latest version of CleWin fully supports true-type fonts. Complex polygons can be created using the boolean operations: merge, subtract, xor and intersect. For example: to create a box with a circular hole in it you just draw a box and a circle and select the subtract command.
Especially for MEMS devices some users like to use AutoCAD. Therefore the DXF file format was added. The default format is CIF because GDS-II only supports polygons and wires. When writing GDS-II other shapes like boxes and circels are converted into polygons.
CleWin supports a maximum of 256 layers.
CleWin (version 3) is available for 1450 euro. This price is for a small site-licence, i.e. a small company or a research group. For universities, updates are free and downloadable until the version number changes into 4.0. For companies, an update and support contract is offered by PhoeniX BV.
Other utilities
The following utilities are currently available:

A bitmap file (BMP, GIF, PCX) to CIF/GDS-II/Gerber converter for easily including photographs and logos in your layout.

An area calculater for calculating the area/loading of layers in mask files.

A GDS-II to ASCII translator/viewer for checking the structure of GDS-II files.

The utilities are available for free for registered users of CleWin or available separately for 95 euro each.

Demo versions

A free demo version of CleWin can be downloaded from our Downloads page. This demo version is fully operational except that you cannot write to file. A fully functional evaluation version is available on request. Simply send an e-mail to info@wieweb.com

Ordering

To order CleWin or one of our utilities just send us a purchase order by fax (x-31-74-2672382) or e-mail.
After receiving your order we will immediately send you the software by e-mail. We will send an invoice by normal mail.
All software is also available on cd-rom at an additional cost of USD 15. The cd-rom will be sent together with the invoice.
Other Products
WieWeb software specializes in the development of technical, scientific and mathematical software.
Most of these products are custom made. Some of our larger projects include a parameter estimation program for semiconductor models and an automatic circuit-topology generator for so-called translinear electronic circuits.
Besides these "serious" applications we also have a lot of experience with creating screensavers. Some example screensavers will be downloadable from our downloads page in the near future.
Support
The easiest way to get technical support for any of our products is by sending an e-mail to our support department:
You will always receive a reply within 24 hours. Bug reports are given a high priority: usually an update is available within one week.
Updates
Registered users of CleWin are entitled to free updates. We used to send these updates by e-mail, however due to the increasing number of customers this required quite some work from our side. Therefore, updates are now downloadable from our internet site. Just select the link below.

(Updated: April 25, 2003, Version 2.90)
Please note that you need a valid registration file in the CleWin directory, otherwise the software will not work. You should have received this registration file by e-mail.
Downloads
At the moment we have two downloadable applications: a demo version of our layout editor CleWin and a layout viewer.
Both applications require Windows 95 or higher.


(Updated: July 8, 2001, Version 2.82)

(Updated: Feb 13, 2001)
Installation of the programs is easy: just download the zip file and unpack into an empty directory.
Links
Layout converters:
File format descriptions:
Other companies: