Here you can download the installer for version 6 of CleWin.
Please note that the software will only work if you have a valid license!
Without a valid license the installation may succeed, but the software will not work and an existing installation of CleWin 6 may have been overwritten.
The following zip archive only contains a single file: the installer that will install the 64-bit version of CleWin 6. Please contact us if you need a 32-bit version of the software.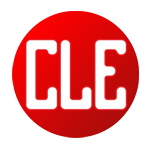 (Version 6.0.20, Updated: July 10, 2023)
An existing copy of CleWin 6 will be automatically replaced by the update. Earlier versions of CleWin remain untouched and can be used in parallel with CleWin 6.
If you already have CleWin 6 installed you can update to the latest version by using the Settings|Check for updates… command. The Settings menu is located at the top-right side of the CleWin window in the title bar.
You can also update to the latest version manually, by unpacking the following .CAB file into the CleWin6 folder, replacing the existing files by the updated versions: CleWin6.CAB  (Version 6.0.20, July 10, 2023)